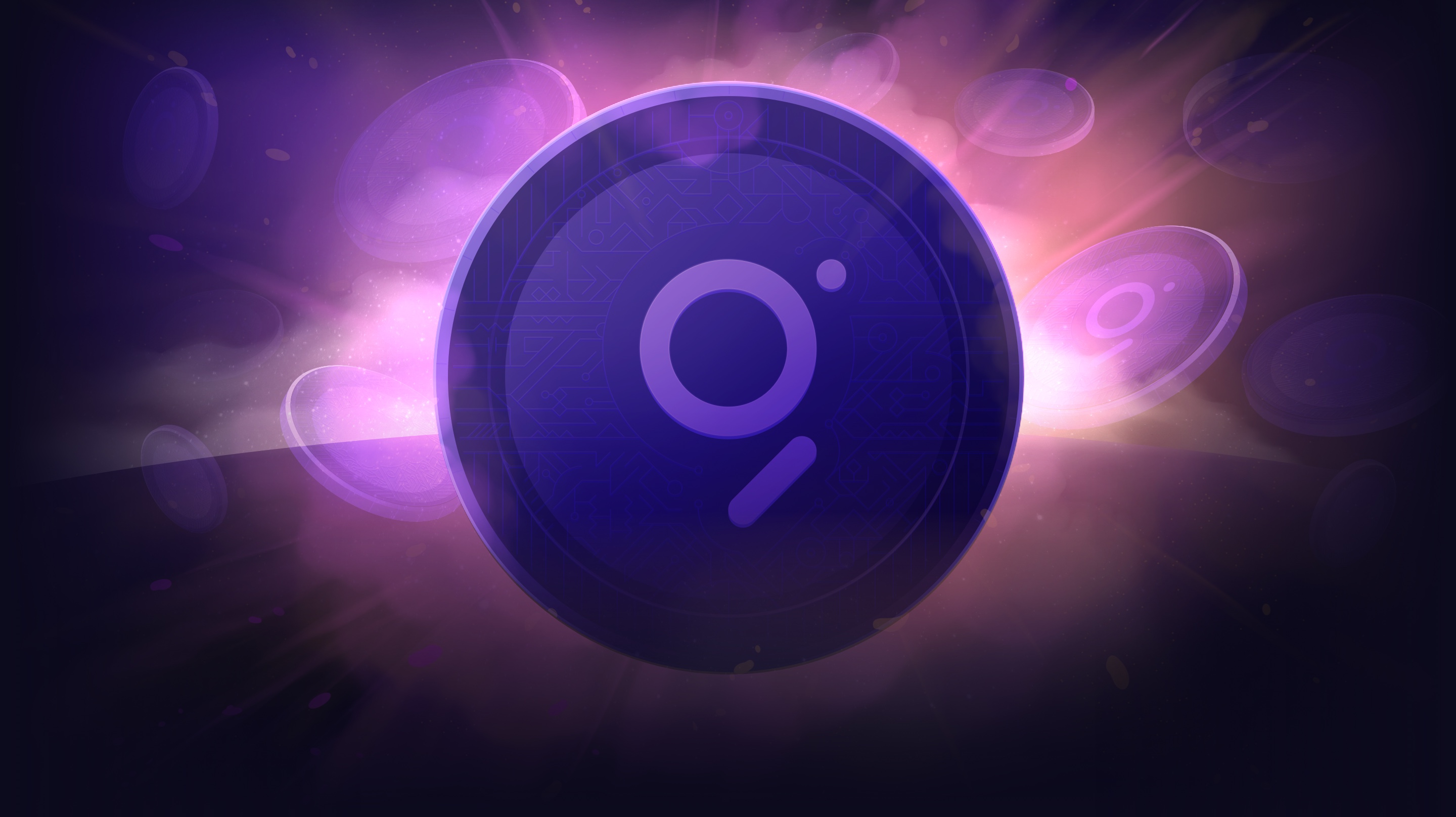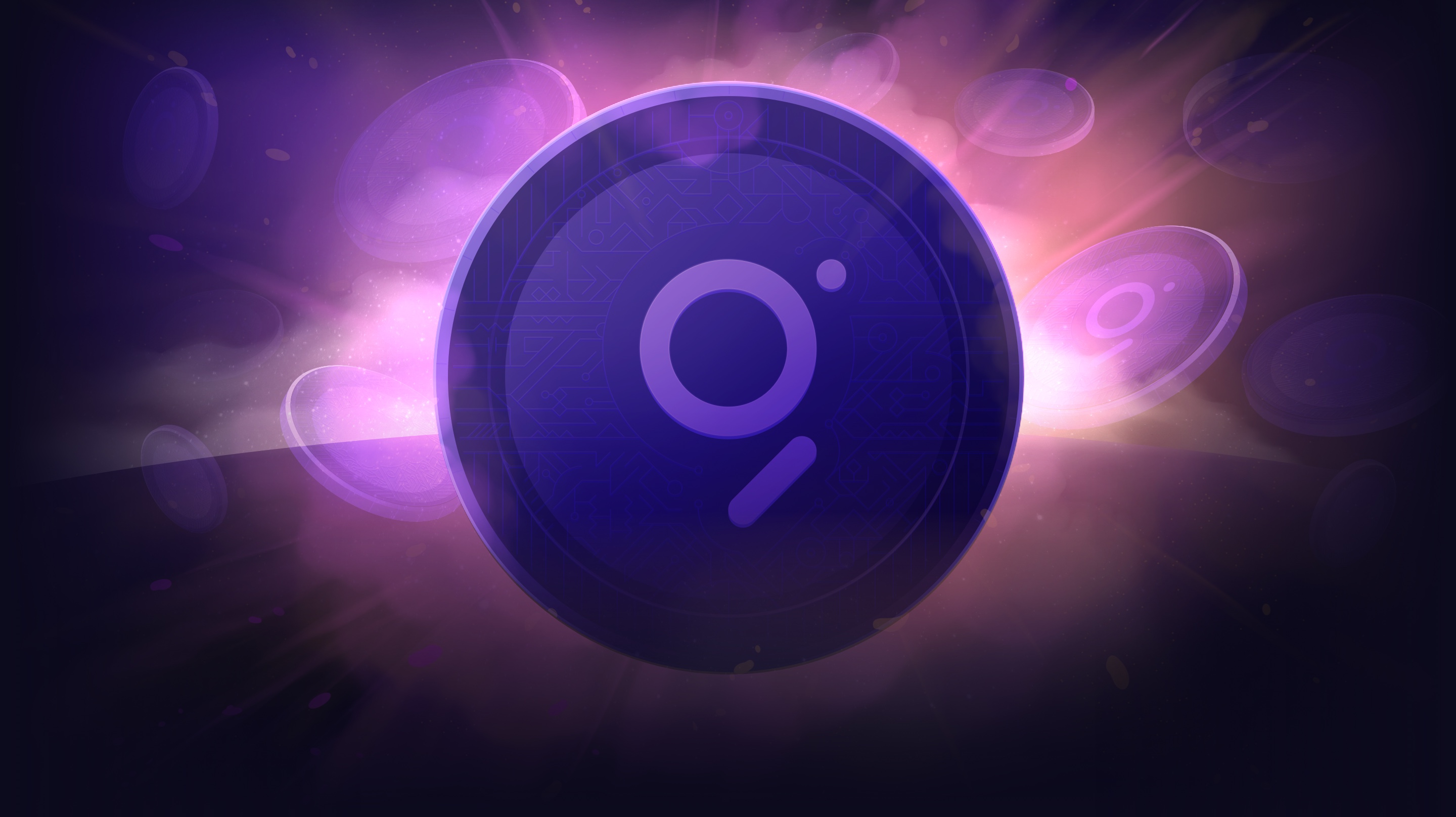 Announcing The Graph's GRT Sale and Distribution
For nearly three years we've been working to bring The Graph Network to mainnet, and today the community is moving one step closer to achieving that goal. After an outpour of anticipation, The Graph Foundation is excited to announce The Graph's GRT Sale.
The Graph is an indexing protocol for organizing blockchain data and making it easily accessible with GraphQL. This year The Graph Foundation will be launching The Graph Network, a decentralized network of Indexers, Curators, and Delegators working together to organize the world's blockchain data, serve applications, and accelerate the transition to a decentralized future. Over 200 Indexers have deployed Graph Nodes in The Graph's testnet and over 1,000 Curators have registered for the Curator Program.
In order to participate in the network, Indexers will need to stake GRT to provide services in the query market, Delegators will need to delegate GRT to Indexers, and Curators will need to signal GRT on subgraphs to indicate which subgraphs should be indexed. Learn more about the network roles and economics in The Graph GRT Token Economics.
The GRT sale will only be available to non-US community members. Please only plan to purchase what you intend to use in the network.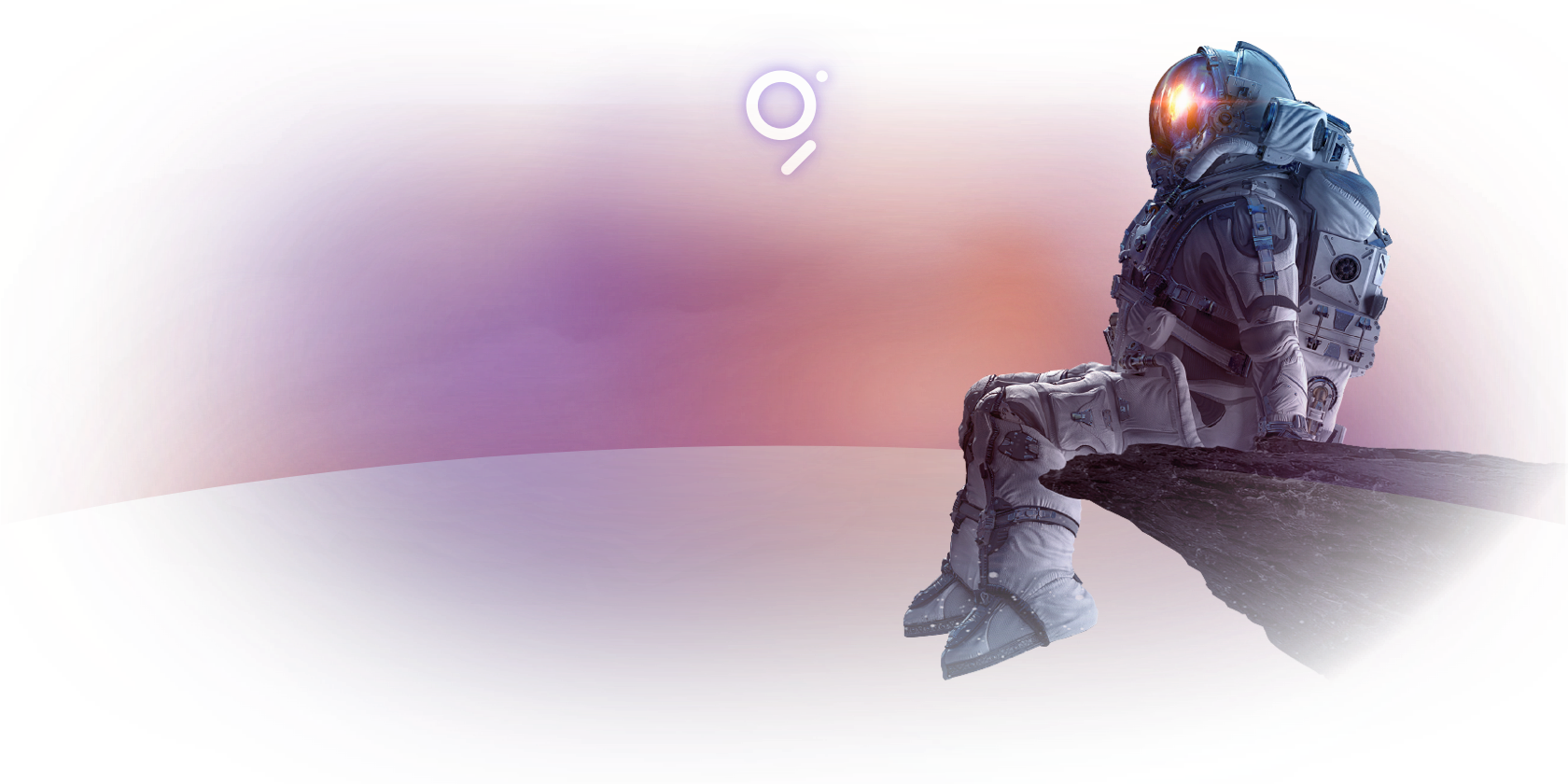 Where We've Been
The founders of Graph Protocol, Inc. conceived of The Graph back in July 2017 and started full-time December that year. They raised their first funding in April 2018, open sourced Graph Node three months later, and assembled a truly exceptional team. The Graph launched the hosted service at Graph Day in January 2019, and worked tirelessly to make The Graph a default part of the Web3 stack. This vision has since come to fruition.

Applications like Uniswap, Synthetix, Gnosis, AAVE, Aragon, Moloch, Decentraland and many more are powered by The Graph's hosted service today. The Graph's product market fit has been remarkable with more than 3,000 subgraphs deployed, thousands of developers, and over 300 million queries processed per day.
Daily Query Volume (Jan - Sept 2020)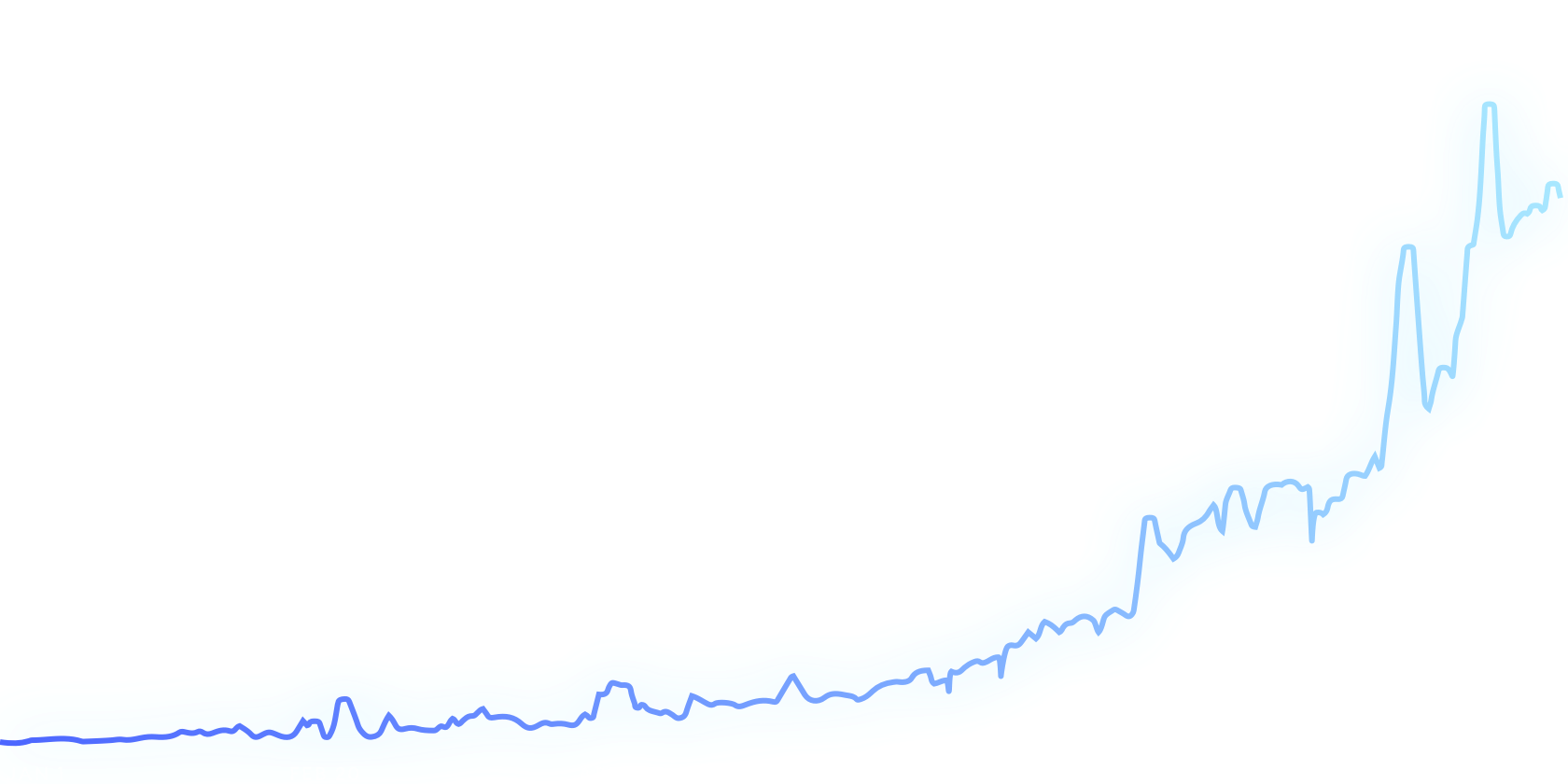 After 18 months of protocol research and design, in November 2019, we shifted our focus to decentralization with the publication of The Graph Network In Depth.
In June this year, the hosted service suffered an outage which highlighted the importance of decentralization. The Graph has become too important of public infrastructure to be operated by a single company. When The Graph goes down, DeFi and Web3 go down. We lost no time and in July, we launched Mission Control, The Graph's incentivized testnet with over 200 Indexers and 1,000 Curators participating in more than 20 countries.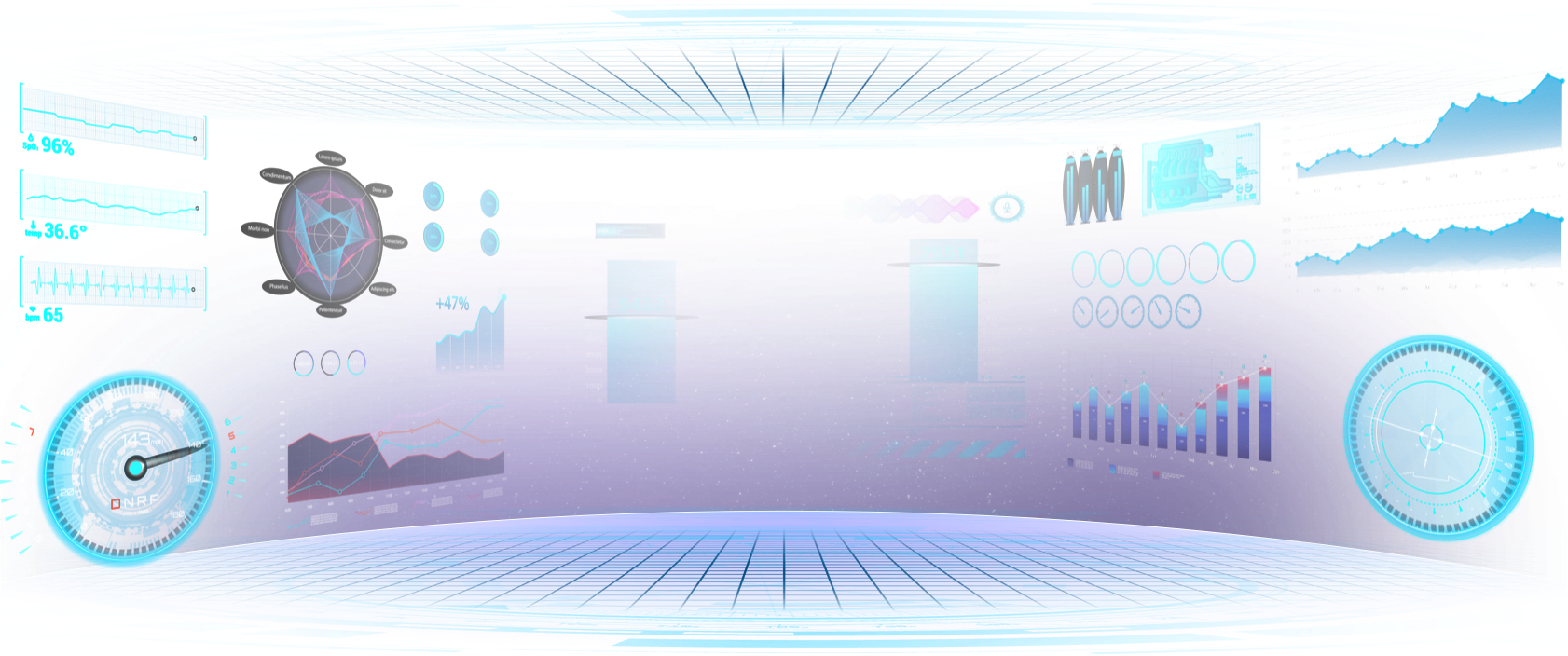 This month The Graph Foundation was announced to help steward The Graph into the future. The foundation is an independent organization designed to support the vibrance and diversity of The Graph's ecosystem. Graph Protocol, Inc. is transitioning to Edge & Node which will work alongside many other talented teams contributing to The Graph. More information about The Graph Foundation and Edge & Node can be found here.
Now as The Graph Network approaches mainnet launch, The Graph Foundation is ready to distribute Graph Tokens (GRT) to community members who intend to be Indexers, Delegators or Curators in The Graph Network.
GRT Sale Details
Token Symbol: GRT (ERC20 Token)
Date: Thursday, October 22, 2020 at 9am PDT
Place:

sale.thegraph.com

, Ethereum Blockchain
Registration close: Thursday October 15, 2020 at 12pm (noon) PDT
Initial Circulating Token Supply: ~1,245,666,867 GRT
Initial Total Token Supply: 10,000,000,000 GRT
Amount for sale: 400,000,000 preGRT (Converting to 400,000,000 GRT)
Token Price: $.03/preGRT
Currency Accepted: ETH
Individual Purchase Caps: $1,000-$5,000 USD per registrant
Lockup: Unlocked at launch
Eligibility: Non-U.S. participants only; certain jurisdictions excluded.
The Graph's GRT sale is designed to optimize for distribution to community members who intend to participate in the network as Indexers, Curators, or Delegators. It will take place over 3 phases with start times approximated.
Phase 1
A list of prioritized registrants will be allowed to purchase up to their individual caps. Participants are marked as prioritized based on their community contributions and anti-sybil detection during the registration process.
Timing: 1 Day - Oct 22 @ 9am PDT
Phase 2
All registered participants will be allowed to purchase up to their individual caps. At least 100,000,000 GRT will be reserved for Phase 2 so that there is a guarantee of a second day.
Timing: 1 Day - Oct 23 @ 9am PDT
Phase 3
All registered participants will be allowed to purchase any available amount. In the event Phase 2 sells out, there will not be a Phase 3.
Timing: 1 Day - Oct 24 @ 9am PDT (depending on availability)
As soon as all available tokens for the sale are sold either in Phase 2 or Phase 3, the sale will conclude. Phase timing is approximate and will be based on Ethereum block numbers that will be announced by October 21.
Each eligible registrant will be allotted an individual purchase cap. Similar to prioritization, caps will be determined from the individual's answers in the registration form and contributions to The Graph community. More details about individual caps and the prioritized list will be made available closer to the sale. Registrants will be informed of their individual caps via email.
In addition to the 4% being sold in Phases 1-3 of the GRT Sale, a strategic allocation of 2% was recently sold to Indexers and active community members as part of the public token sale. 200,000,000 GRT were sold at a price of $.026/GRT, with a 1 year lockup.
Please note that sale registration will close on Thurs, Oct 15 @ 12 PM (noon) PDT and individual caps will be communicated to eligible sale participants by Tues, Oct 20.
Post-Sale Logistics
The tokens sold in the token sale will be non-transferrable prefunctional tokens (preGRT). At the time of the network launch, smart contracts will be deployed with the initial genesis distribution of tokens including a 1:1 mapping of preGRT to GRT. The Graph Network will launch as soon as we have sufficient confidence in the security and stability of the testnet and after completing the remaining security audits. We estimate that this will happen 30-60 days after the GRT Sale.

Token Allocation
The Graph Foundation believes the initial distribution of GRT should reflect the value of contributions made to the protocol thus far while leaving an endowment for future contributors. We've done an extensive job of reaching out to all the developers and community members that have worked on subgraphs, contributed to the protocol and grown our ecosystem over the years to secure them a retroactive initial allocation of GRT.
Thousands of individuals and entities have put in considerable time and resources to get The Graph to this point.
GRT Distribution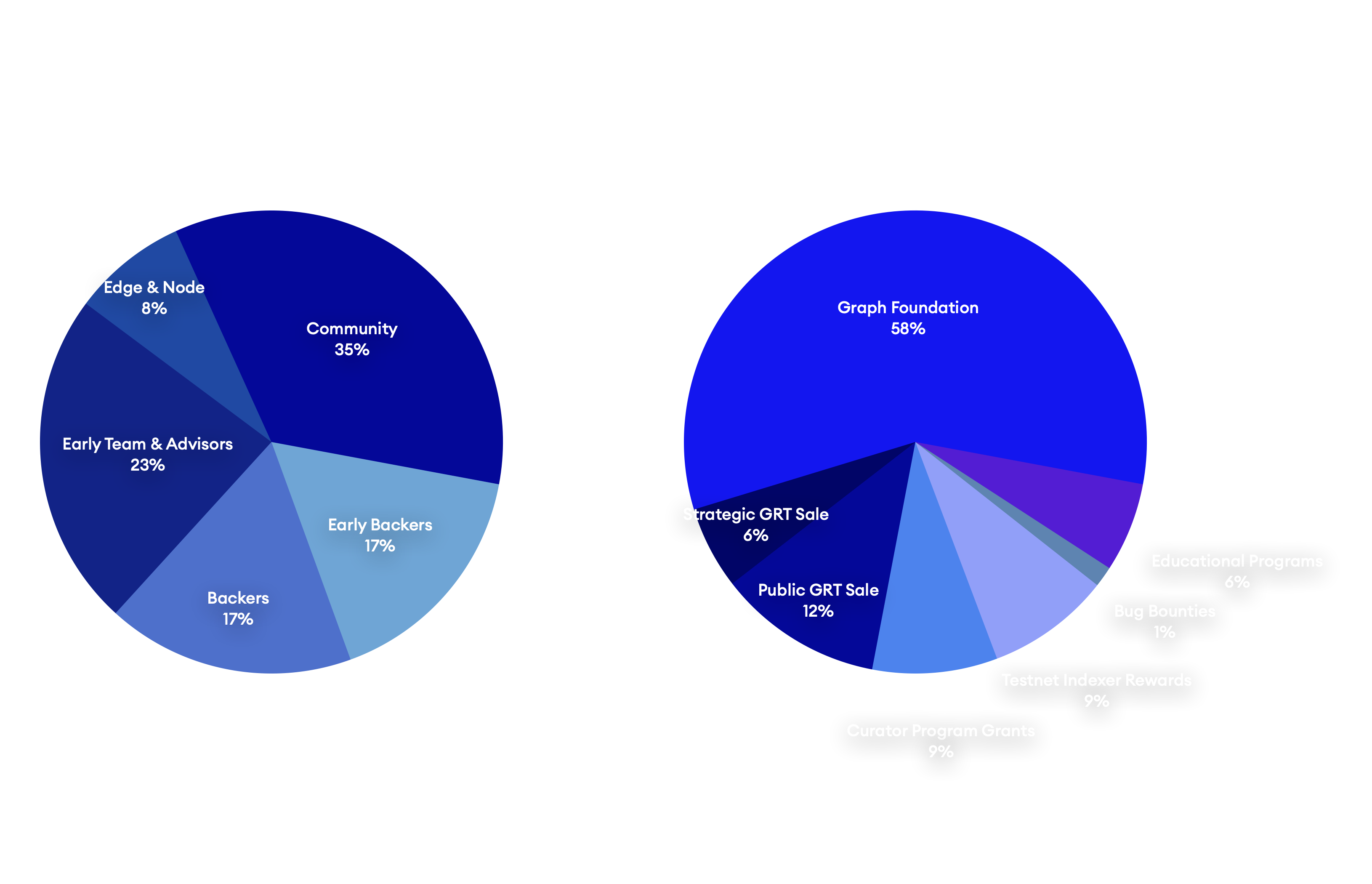 5-Year GRT Circulation Schedule by Bucket (cumulative)

The GRT vesting and distribution schedules range between 6 months to 10 years depending on the bucket. Approximately 12.5% of total supply (1,224,999,438 GRT) is expected to be in circulation at launch. Please note, the circulating supply does not include tokens that will be stakeable but are non-transferable (under lock-up).
Testnet Indexer Rewards (~3%)
There are over 200 Indexers from across 20+ countries participating in the Mission Control Incentivized Testnet. Indexers have deployed Graph Nodes, are completing technical missions and are stress testing the network in return for Testnet Rewards. 3% of GRT is being allocated to reward Indexers participating in the testnet. Testnet Rewards will be locked for 1 year following network launch and will unlock monthly for the year after that. Indexers will be able to stake and delegate their testnet tokens before they're unlocked.
Curator Program Grants (~3%)
The Curator Program has more than 1,000 individuals and projects registered to be Curators. Curators signal on subgraphs to indicate to Indexers which subgraphs are high quality. Members of the Curator Program evaluate subgraphs, organize data, participate in the testnet, and test the product in return for Curator Program Grants. 3% of GRT is being allocated to the Curator Program. Up to $1,000 USD worth of GRT per Curator will be unlocked at launch (estimating 1,000 Curators); and remaining allocations will vest over 4 years, unlocking every 3 months.
Early Backers & Backers (~17% + ~17%)
Between April 2018 and June 2020, Graph Protocol, Inc. raised $7.5M from 60+ accredited backers to build the protocol and launch the network. These supporters are long term oriented and have lockups ranging from 6 months to 2 years. Backers will be able to stake and delegate their tokens before they're unlocked.
We appreciate the risk this group took in allotting us capital when we were small and people didn't understand the value of what we were building. They've contributed their time, resources, and networks to help us grow into the project we are today.
Graph Foundation (~20%)
The Graph Foundation was recently announced as a way to steward The Graph into the future and distribute grants to developers and contributors. The aim of the foundation is to progressively decentralize how the treasury resources are allocated and work with The Graph Council to make decisions in the best interest of The Graph ecosystem.
The Graph Foundation is being allocated 20% of GRT that is subject to a 10 year unlocking schedule. Approximately ~2.1% of GRT will be unlocked at launch to support initial grants to subgraph and dApp developers as well as protocol development by external contributors. An additional ~2.5% of GRT will also be unlocked at launch for distribution to ecosystem partners.
GRT Sale (~6%)
4% of GRT is being sold in the public sale as preGRT. The preGRT tokens will be converted into GRT and will be unlocked at mainnet launch. 2% of GRT has recently been sold to Indexers and strategic community members by the foundation for $5.2M. This strategic allocation is locked up for 1 year.
Early Team & Advisors (~23%)
The early team consisted of 25+ founders, employees, contractors, and advisors. Founders, employees, and contractors are on standard 4 year vesting schedules, locked up until July 2021. The early team will be able to stake and delegate their tokens before they're unlocked.
The early team is a global group of experienced engineers, product builders and business leaders, passionate about open data. This team delivered world changing technology at breakneck speeds through difficult market conditions. They've created significant value and proven their skill, dedication, work ethic, mission alignment, and execution ability.
Educational Programs & Bounties (~3%)
To support new users and developers learning about The Graph Network and blockchain data, approximately 2.2% of GRT is being allocated to educational programs that will be unlocked at network launch. 0.5% of GRT is also being allocated to bug bounties.
Edge & Node (~8%)
Graph Protocol, inc. is spinning out into Edge & Node Ventures, Inc. which will grow into a standalone organization contributing to The Graph ecosystem alongside many other stellar individuals and projects. Edge & Node has no external shareholders. Its mandate is to accelerate the transition to a decentralized future. The organization is under a 5 year vesting schedule with 1% unlocked at launch.
New Issuance (~3%)
As described in The Graph GRT Token Economics post, new GRT will be issued as indexing rewards to Indexers in The Graph Network. The new issuance rate will start at 3% annually and is subject to future technical governance.
Launch Logistics
Wave 1
The Graph Network smart contracts will be deployed to mainnet and genesis distribution of GRT will occur. At this point anyone with GRT will be able to stake, delegate, and signal in the network and it will be fully functional with a decentralized set of Indexers, Curators, and Delegators.
Because The Graph is being used for mission critical decentralized applications, subgraph migration from the hosted service to the decentralized network will take place in a phased manner. To start, there will be a set of launch partner applications that will have their production query traffic flowing through the network and generating fees.
At this stage the initial Graph Gateway and Graph Explorer will be in private beta, so staking can only take place directly with the contracts. We'll use this time to further stress test the network under live conditions before inviting the rest of the community to join.
Wave 2
Once The Graph's technical governance is comfortable with the state of the network, Graph Gateway and Graph Explorer will be launched to the public. We estimate this will happen within 3-4 months of network launch once the network is ready to handle a large number of network participants. During this time, we will gradually continue the subgraph migration process.
The Graph Foundation will have more information to share about the transition from the hosted service to the decentralized network as we approach mainnet launch. Overall we expect the transition process to take no less than 6 months. Eventually Edge & Node will sunset the hosted service but we want to ensure a smooth transition to the decentralized network.
Where We're Going

We're at the beginning of a revolution in how humans cooperate and organize on the internet. The crypto industry is redefining the future of work and play and empowering individuals to contribute their talents to a global economy with fair and transparent rules. The Graph is organizing the data for the crypto economy and making it easily accessible. By rearchitecting the web and money itself around trustworthy crypto primitives we can unleash a torrent of human potential, create scalable internet-native institutions, and achieve new heights as a global civilization.
Thank you to all the new space travelers who are joining us on this journey to build a vibrant decentralized future. We can't wait to see what this future holds.
Join our community by introducing yourself in The Graph Discord for technical discussions, join the Telegram chat, or follow The Graph on Twitter! Our developers are always eager to chat with you, and The Graph ecosystem has a growing community of developers working to build the decentralized future. You can also subscribe to our newsletter and read our blog for updates.
Testnet website: https://thegraph.com/testnet
Blog: https://thegraph.com/blog/
Linkedin: https://www.linkedin.com/company/thegraph/
Everest: https://everest.link
Category

Author

The Graph Foundation

Published

October 13, 2020

Updated

December 17, 2020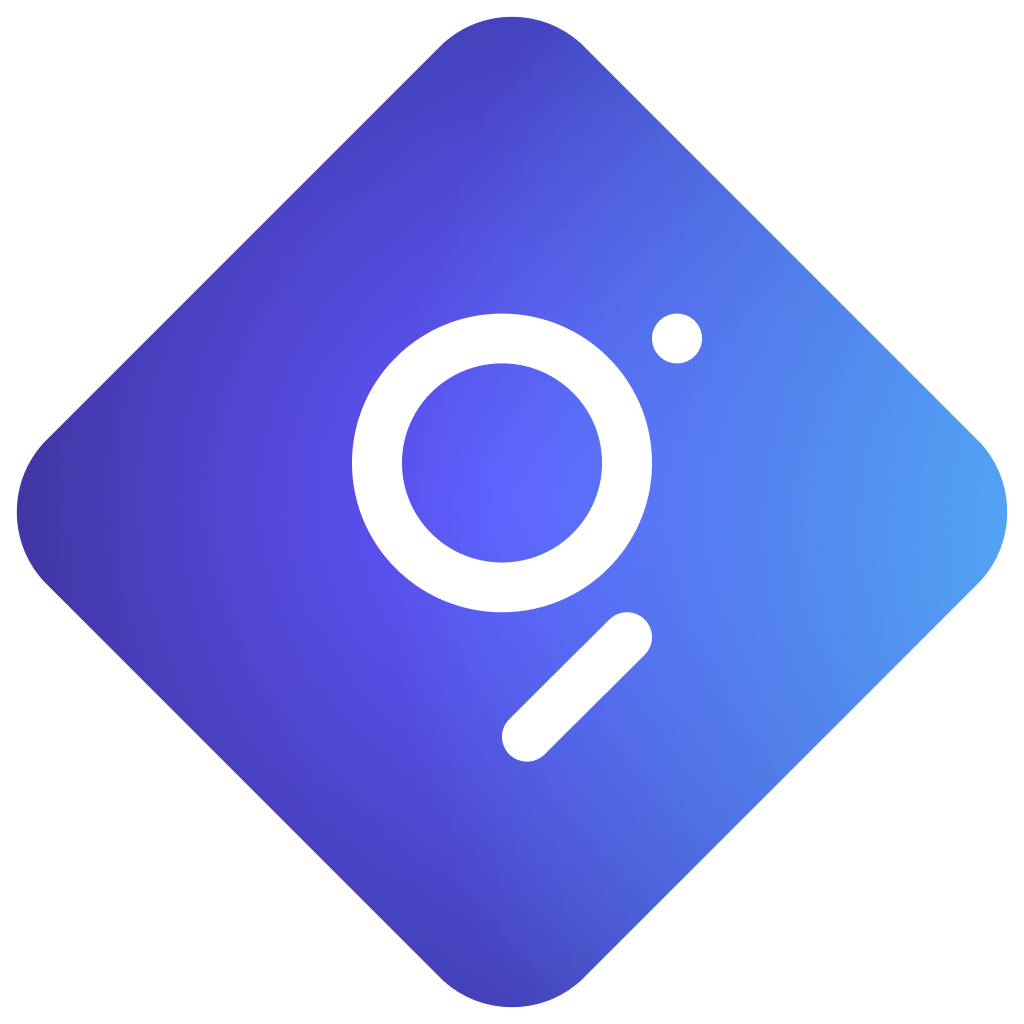 The Graph Foundation