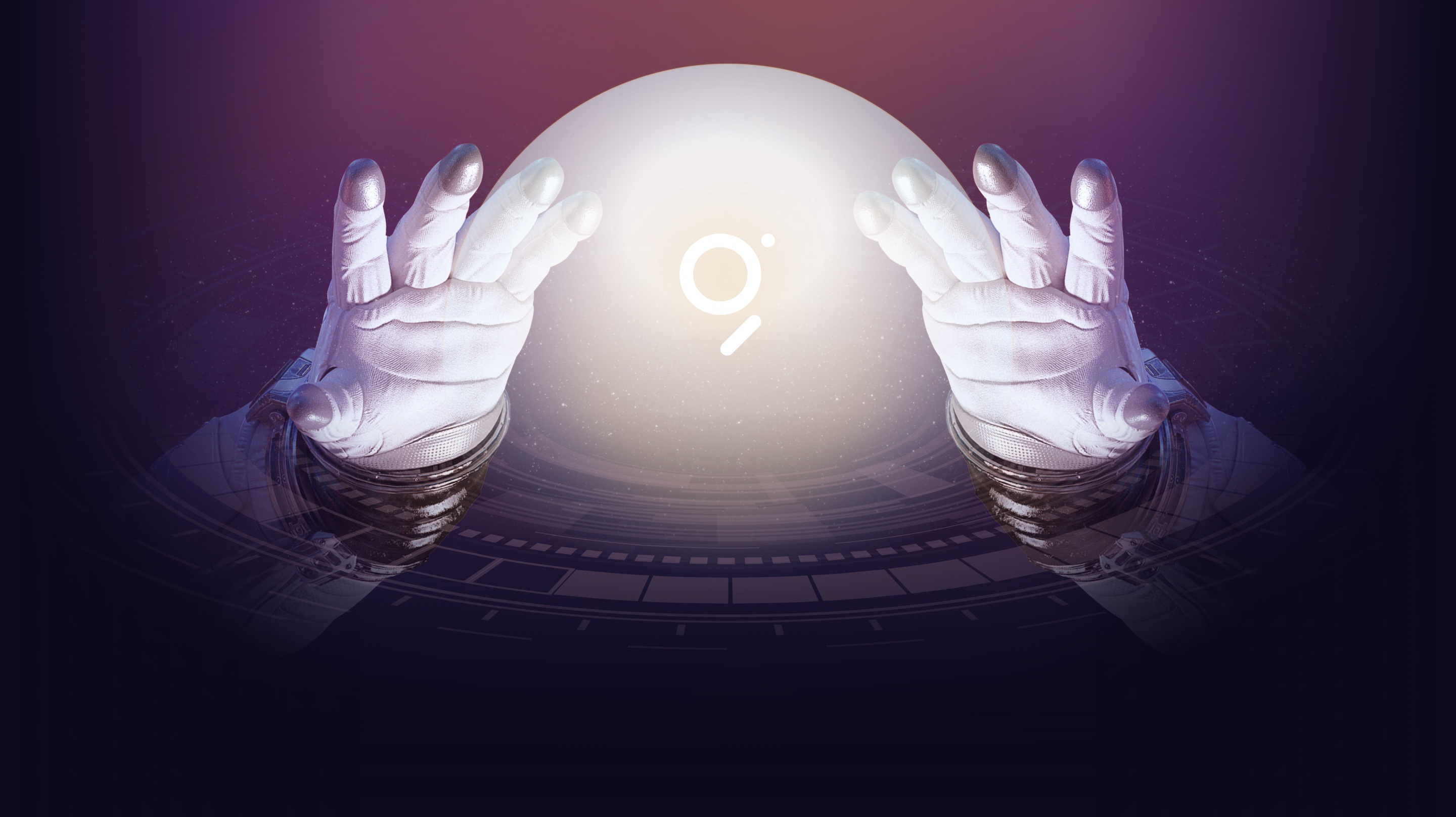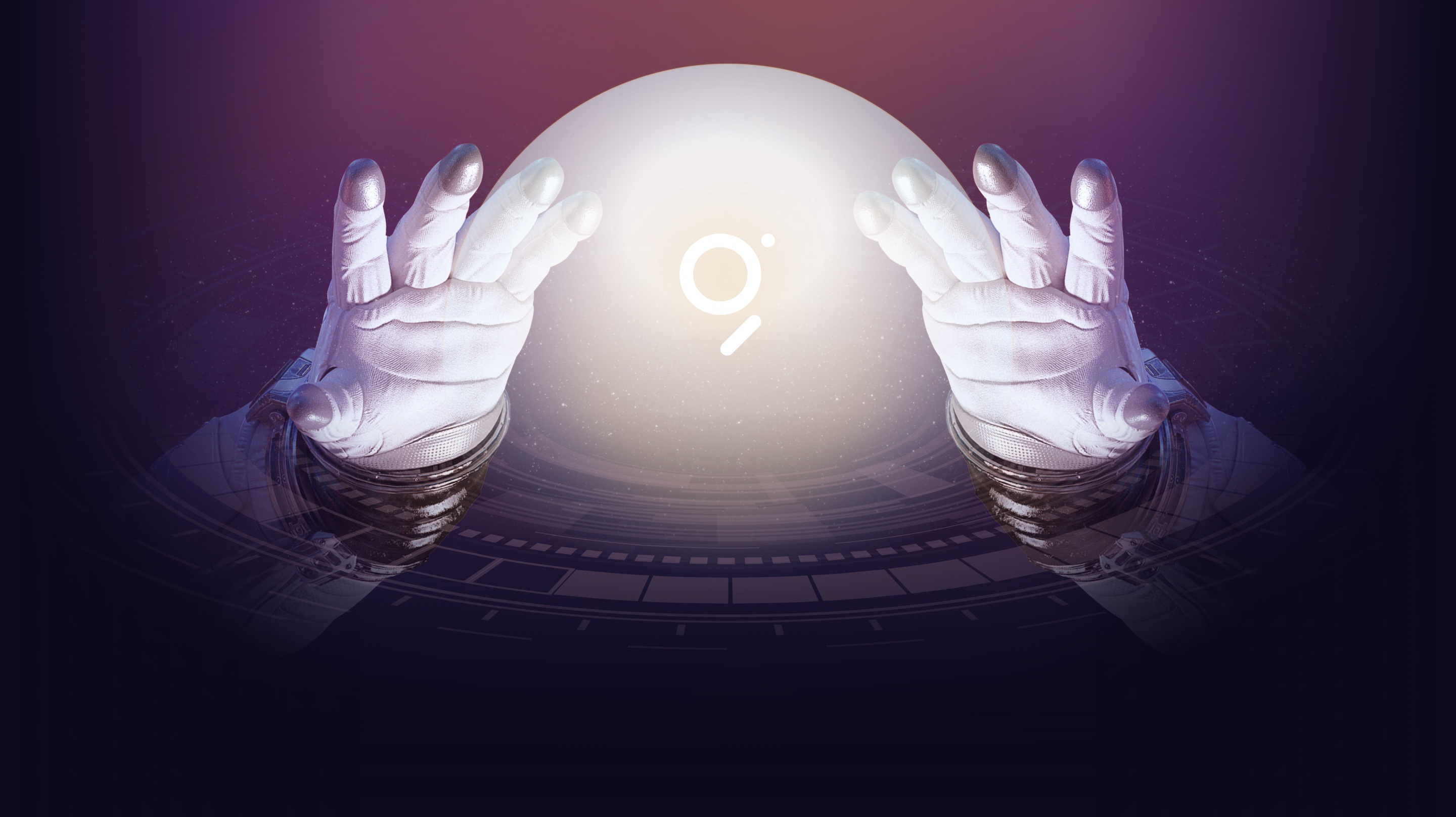 Inaugurating The Graph Council & Grants
Announcing The Graph Council members and The Graph Grants Program to support ecosystem development.
In October, The Graph Foundation and The Graph Council were introduced to steward The Graph ecosystem into the future. Today we're excited to announce the council members and launch The Graph Grants Program to support network participants and the community.
To start, the council will be a 6-of-10 multisig with five stakeholder groups represented: Indexers, Users, Researchers, Backers and Initial Team. It functions as a representative sample of stakeholders across multiple organizations with varying viewpoints and incentives. As the network grows, the governance process will iterate and further decentralize, with the aim to increase representation via nested multi-sigs or a DAO.
The Graph Council will carry out its mandate to oversee several core functions:
The Graph Foundation Operations

Grants and Ecosystem Funding

Protocol Upgrades

Protocol Parameterization

Emergency Protocol Operations
The Graph Council will also follow a Charter including governance principles, code of conduct and council responsibilities. More information about council logistics will also be shared as the governance process ramps up. Learn more about the mandate here.
The Graph Council
Indexers

Jim Cousins
Role: IT Infrastructure Architect, Independent
Jim has been working in crypto for 8 years and has significant experience with IT infrastructure. He has worked on and off-chain governance, Enterprise IT governance and has a passion for pushing towards greater decentralization for the most critical tools we use in our daily lives.
To Jim, The Graph is more than just a protocol; it's a burgeoning economy with a diverse range of actors contributing to the Web3 vision and Jim is currently an Indexer in The Graph Testnet. His focus on the council will be making sure that smaller, independent Graph Indexers are represented so we can enable and support both small and large indexing service providers, to ensure the sustainability of the entire ecosystem for decades to come.
Gary Morris
Role: Infrastructure Lead, Staking Facilities
Gary has been working in crypto for four years, working as a Proof-of-Work miner, operating node infrastructure and in various roles as a generalist. Having been involved in many DAO-based governance processes, Gary has great knowledge about benefits and challenges that come with creating a system representing many diverse stakeholders.
Gary believes The Graph is going to be an essential part of Web3. As a testnet participant, Staking Facilities has been one of the most hands-on Indexers, helping to improve the network. As a Council member representing The Graph Indexers, he hopes the culmination of his prior experiences and understanding of Indexer interests will help to make The Graph ecosystem a roaring success!
Users
Justin J Moses
Role: CTO, Synthetix
Justin has been in crypto for three years. He has worked as a smart contract engineer and has been involved in numerous protocol upgrades. Justin also wrote the first batch of Synthetix subgraphs that now power many dApps in the Synthetix ecosystem. He has plenty of firsthand experience from a protocol's perspective of how imperative it is to get data from The Graph into dApps.
While Ethereum provides the storage and computation, The Graph provides the necessary data distribution infrastructure for the kind of scale we'll need to reach Web 3.0. Justin is confident that The Graph is poised to be the future of decentralized data stores.
Kayvon Tehranian
Role: CEO, Foundation
Kayvon has spent four years working in crypto. Prior to starting Foundation, Kayvon was Head of Product at Dharma and has built several dApps on Ethereum. He also worked at Google for several years, so he understands the important role that indexing plays in a tech stack.
Foundation heavily relies on their subgraph to ensure data is publicly available and strongly believe that teams should not need to build their own bespoke indexing infrastructure. Kayvon is excited to represent users to ensure The Graph is providing the best infrastructure for decentralized applications.
Researchers

Santiago Palladino
Role: Lead Developer, OpenZeppelin
Santiago has been in crypto for over three years, working in security audits and development tools at OpenZeppelin. Santiago has a critical understanding of the needs of the Ethereum development community and has helped many teams achieve robust and secure solutions. In particular, the upgrade pattern used by The Graph contracts and base implementation of the GraphToken ERC20 contract was built at OpenZeppelin. Knowing the intricacies of these building blocks will let Santigo provide unique security advice to the operations carried out by the The Graph Council.
In late 2017, Santiago wrote about needing a server-side indexing layer for dApps and he believes The Graph fulfills this need for developers. Over the years the Ethereum node has been unbundled to more appropriate tools. He believes the next step is moving data out of the protocol itself and that The Graph is very well suited to take on that role.
Yondon Fu
Role: Lead Engineer, Livepeer
Yondon has been in crypto for over three years, focusing on Livepeer's research and protocol design. Having led numerous protocol upgrades (planned and emergency), developed the security review process and governance for Livepeer contracts, Yondon will bring a lot of experience to The Graph Council.
Yondon believes The Graph will serve as critical digital public infrastructure for a new wave of applications built on open data APIs. He is excited to support the funding of public infrastructure proposals and projects within the ecosystem that make The Graph network as accessible as possible to end users.
Backers

Michael Anderson
Role: Co-founder, Framework Ventures
Michael has spent six years working and investing in crypto. At Framework, they invest in open networks and protocols that power Defi and the Web3 ecosystem. They've had governance proposals adopted by Synthetix, Aave, and YFI, and have helped craft token economics, governance norms and community development strategies for all of their portfolio.
He also believes The Graph is the preferred infrastructure solution for any developer in our space. Michael's goal is to help The Graph expand into new application categories as blockchains mature and take on new markets. Additionally, he wants to plug into the protocol's token economics.
Spencer Noon
Role: Head of Investments, DTC Capital
Spencer has spent four years working in crypto investing and community building. He's most excited about The Graph because it's the most Butter developer infrastructure in crypto—a single ingredient that has completely transformed Web3 development.
He believes The Graph already has one of the strongest early-stage communities in all of crypto, especially in terms of sheer brainpower and overall diversity. As a member of The Graph Council, Spencer is looking forward to helping the protocol progressively decentralize and push the boundaries of community ownership and operation.
Initial Team

Brandon Ramirez
Role: Research Lead, Edge & Node; Co-founder, The Graph
Brandon co-founded The Graph with Yaniv Tal and Jannis Pohlmann. As Research Lead, he designed the system-level architecture and economics of the protocol. He also defined the product and developer experiences that are being used by The Graph's first users to learn about and use the network productively. His prior experience as a product owner and software engineer on data intensive applications (Excel, Mulesoft), his longtime interest in economics and behavioral science, as well as his academic experience in robotics and control systems have all influenced his approach to designing The Graph.
Brandon believes the decentralized application stack is about to hit an inflection point that will unlock a Cambrian explosion of new use cases. He is excited for The Graph to play a critical role in the stack, and to be a case study for how mission critical infrastructure can be delivered (and governed!) in a decentralized way.
Yaniv Tal
Role: Project Lead, Edge & Node, Co-founder, The Graph
Yaniv has been working in crypto for more than three years. Prior to starting The Graph, Yaniv and Brandon worked together at Mulesoft (an API developer company sold to Salesforce) and co-founded a developer tooling startup using immutable databases. As co-founder and Project Lead, Yaniv has successfully led the The Graph team and community of Indexers and Curators to get us where we are today.
Yaniv believes that decentralization will fundamentally transform how humans cooperate and that this will only be possible once a fully decentralized protocol stack is in place; with incentives for allocating talent and resources. He identified that an open data layer that developers and users could collaborate on in a decentralized way was the missing piece to realizing Web3. Yaniv is excited to be part of this decentralization movement to help people achieve their full potential through self-determination and social coordination.
We are excited to see The Graph Council in action to bring Web3 to fruition with a decentralized indexing layer. The Graph seeks to enable new forms of cooperation and economic opportunity through the proliferations of open APIs and data.
"It doesn't take much to get excited about The Graph. One only needs to look at the explosive, unrelenting growth of its query volume to realize it could potentially index all of the world's data someday."
– Spencer Noon
DTC Capital
The Graph Grants Program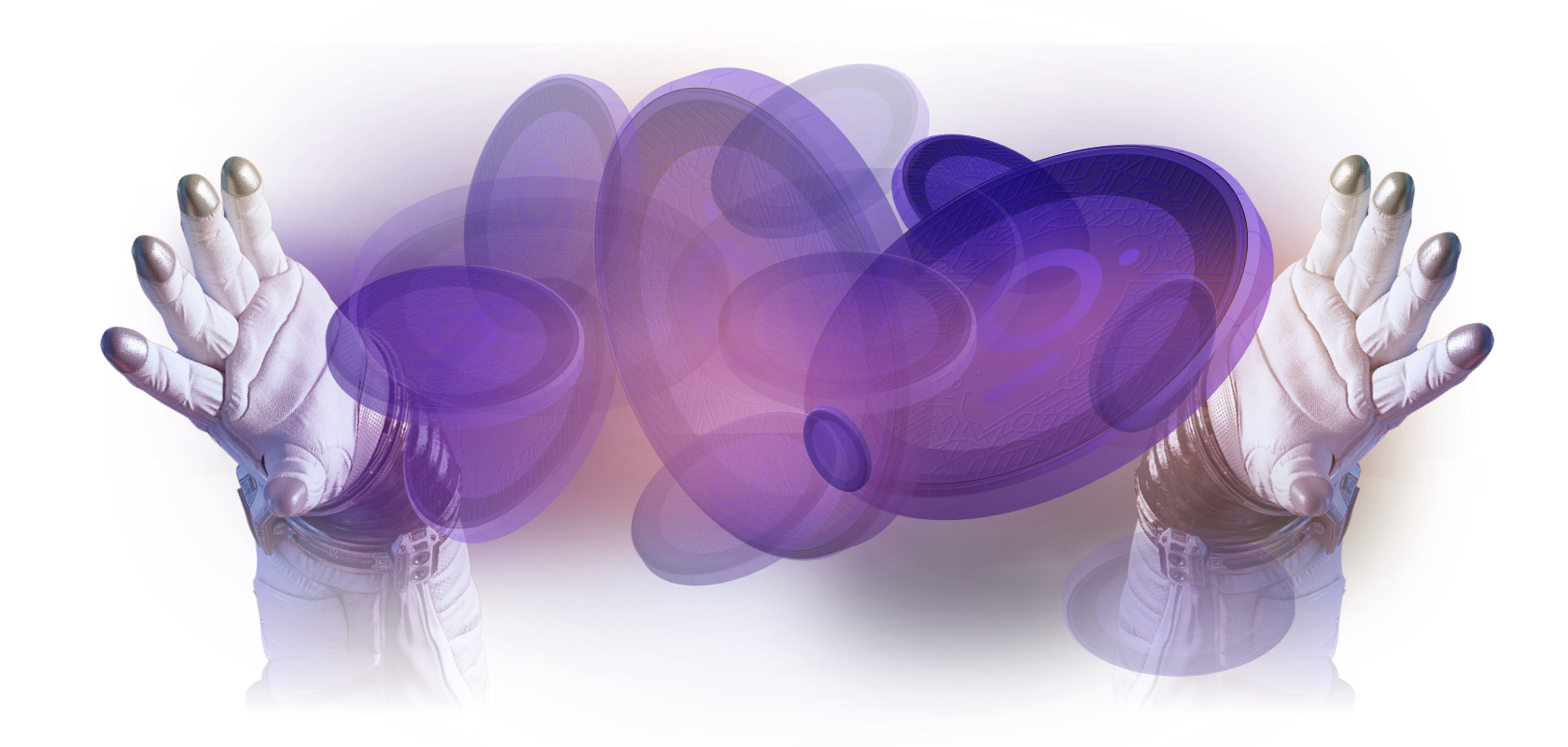 The Graph Foundation is committed to the well being of The Graph ecosystem. The goal of the Grants Program is to encourage development on The Graph Network and tooling, collaboration with third-party developers, expand the usage of subgraphs and grow the community of network participants. 20% of total GRT supply has been allocated to The Graph Foundation that will vest over 10 years. The Graph Foundation aims to distribute ~1% of GRT in the first year of The Graph Grants Program to support third-party developers, Indexers, Curators and other contributors. All financial grants will be subject to a vote by The Graph Council.
To start, the Grants Program will disburse funding in waves, with the first grants estimated in Q1 2021. The Grants Program is expected to evolve as we learn more about the needs of The Graph ecosystem. The first wave will focus on four categories:
Protocol Infrastructure - eg. indexing components

Tooling - eg. subgraph tools and features

Decentralized Applications - eg. subgraph consumers, dashboards

Community - eg. educational programs
While there are many projects and ideas that deserve funding, the most immediate wishlist for The Graph includes:
Protocol Rewards Calculators

Indexer Agent Strategies

Unit Testing Frameworks

Wallet and dApp Browser Integrations

Static Analysis Tools for Subgraphs

New Subgraphs for Smart Contracts

Subgraph Features

Decentralized Applications built on The Graph

Educational Initiatives (eg. GraphQl, Javascript communities)

Community Building for Network Participants
If you are interested in building on The Graph and receiving funding in the first wave of the grants program, please apply here. Developers, project teams, non-profit organizations, researchers, community builders, designers, writers and academics are all encouraged to apply! Make sure to include all relevant descriptions about the project, the problem being solved and anticipated milestones.
If your project is selected to be considered for a grant, The Graph Foundation team will be in touch to meet the team and discuss next steps. The timing and size of funding will depend on the project's deliverables, milestones and overall priority. Grants decisions will be communicated in Q1 2021 but the application form will remain open.
We are thrilled to be launching The Graph Grants Program and can't wait to see what the community builds!
About The Graph
The Graph is an indexing protocol for organizing and efficiently accessing data from blockchains and storage networks. The Graph has been running a hosted service since January 2019 with over 3,400 subgraphs deployed for Web3 and DeFi applications built on Ethereum, IPFS and POA, like Uniswap, Synthetix, DaoStack, Aave, Balancer, Gnosis, Aragon, and more.
Join The Graph community by introducing yourself in the Discord for technical discussions, join the Telegram chat, or follow The Graph on Twitter! Developers building on The Graph are always eager to chat with you, and The Graph ecosystem has a growing community of developers working to build the decentralized future.
Testnet website: https://thegraph.com/testnet
Blog: https://thegraph.com/blog/
Linkedin: https://www.linkedin.com/company/thegraph/
Everest: https://everest.link
Category

Author

Eva Beylin

Published

December 11, 2020

Eva Beylin