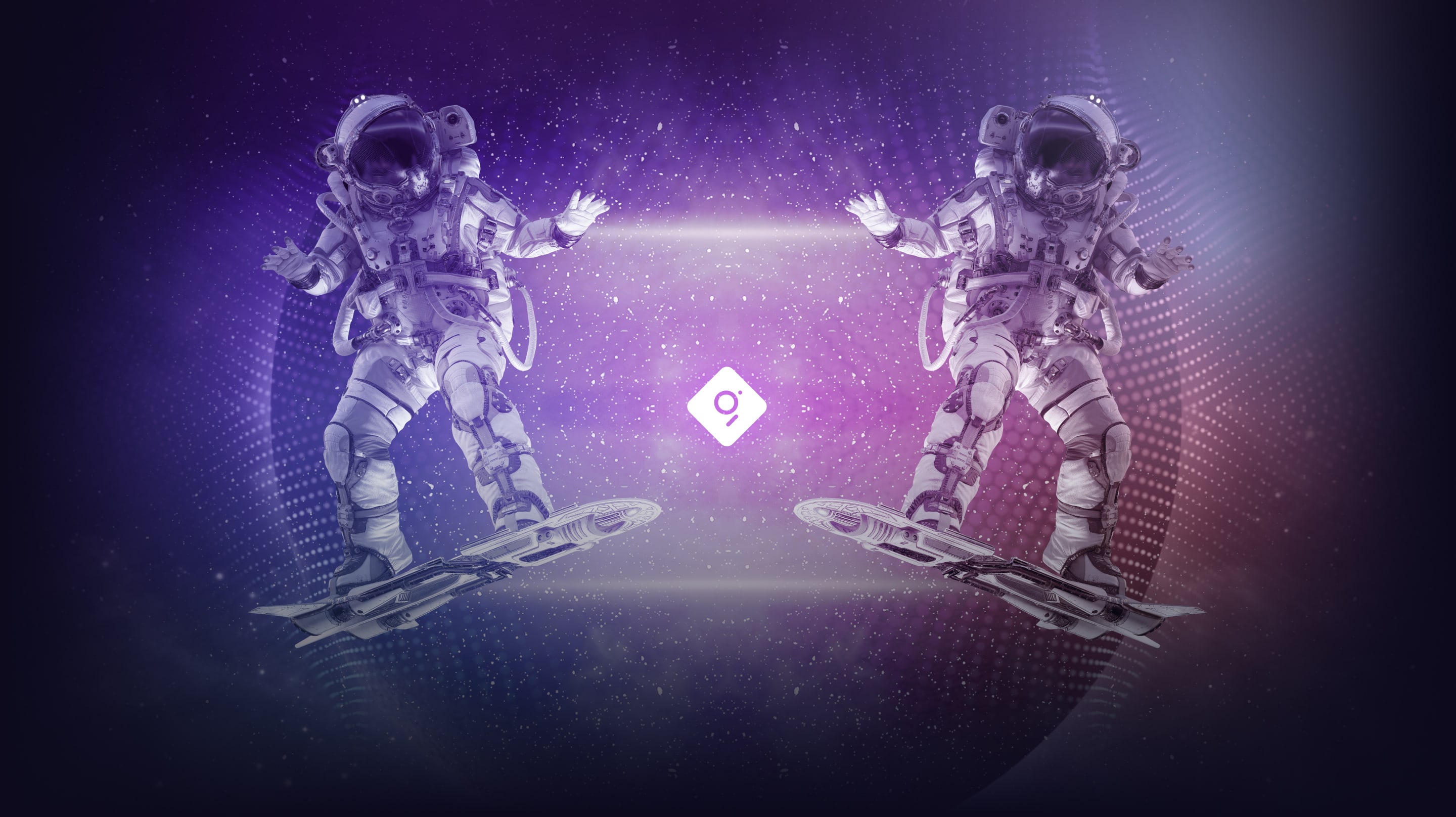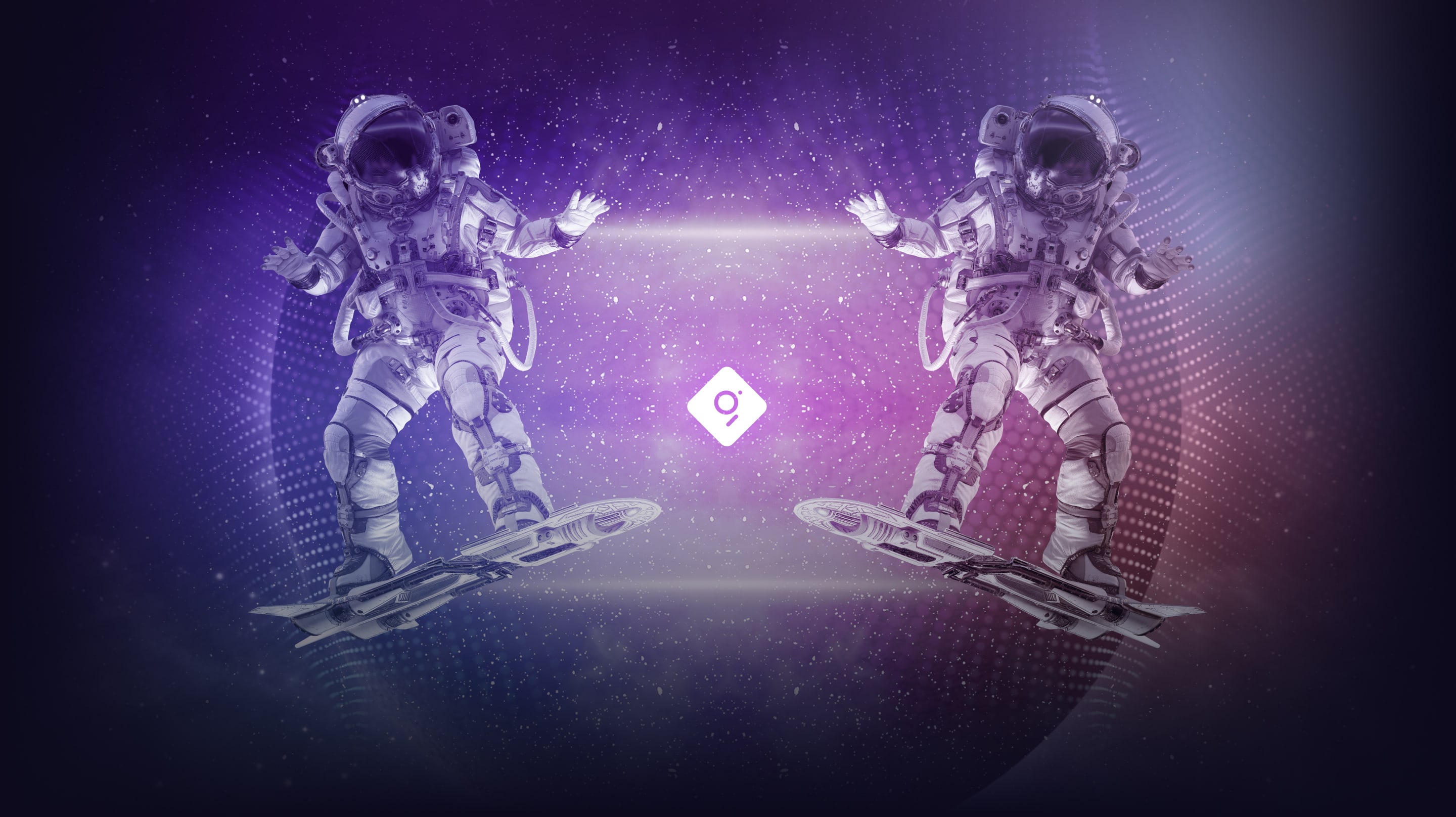 The Graph Foundation allocates over $1.5M in Grants, Ecosystem & Dev Support in Wave 3
Throughout this year, The Graph Foundation has allocated over $7.5 million to Wave 1 and 2 grantees and ecosystem contributors and provided grants to StreamingFast and Figment to focus on core development on the protocol. In Wave 3 we're excited to be distributing over $1.5M to grantees to continue building out The Graph protocol, support dapps building on The Graph and grow the community.
The power of The Graph community keeps getting stronger and it hasn't even been a year since the launch of the network! When we announced The Graph Wave 2 grants, we emphasized that working for a protocol means we're all in this together, and we're seeing that with community contributions from all angles. Whether you're an Indexer, Delegator, Curator, subgraph developer, or community builder, all roles have proven to be crucial in building the decentralized web. The utility of The Graph would not be possible without the community building together, one puzzle piece at a time!
If you have ideas for Wave 4 make sure to apply for a grant - the application is always open!
Wave 3 Grants
Grant applicants came from Portugal, Canada, Japan, Korea, Poland, the US and more. Each applicant was assessed based on the project's expected impact, community feedback, relative significance and urgency in the ecosystem.
Read the detailed descriptions for Wave 3 grants here and check out highlights below:
Protocol ~$98K
Research Extension - Semiotic ($47.5K)

MIT DCI's Bitcoin Security Initiative ($50K)
Tooling ~$99K
Ethereum Node Load Balancer - Dshackle ($15K)

Query Traffic Simulator - Cryptosniffers.eth ($19K)

Subgraph Tooling - Limechain ($65K)
Dapps and Subgraphs ~$230K
Curation Station UI - Graph God ($15K)

NFT Analytics Dapp - SimpleID ($20K)

Dapp & Subgraph Development - pooled.money ($30K)

Dapp & Subgraph Development - Poster ($25K)

Dapp & Subgraph Development - Upala ($12.5K)

Subgraph Development - Treasury Research ($25K)

Subgraph Development - Donut Protocol ($17.7K)

Subgraph Development - Blokios ($10K)

Subgraph Development - Rawrshak ($10K)

Subgraph Development - Archmage ($10K)

Subgraph Development - Oceanpoint ($10K)

Subgraph Development - Malus ($10K)

Subgraph Development - CryptoFees ($7.5K)

Subgraph Development - Defactor ($7.5K)

Subgraph Development - Scide ($7.5K)

Subgraph Development - Nerve Global ($7.5K)

Subgraph Development for Instadapp - Previsionz ($5,000)
Community Building ~$335K
Encode Developer Academy ($34.5K)

The Graph Academy - Stefan Muller ($36K)

Educational Coding Camp ($25K)

Web3 Education Scholarship Program - ($100K)

Curation Guide - Jackson Blau ($1.5K)

Educational Podcasts (Talk2Much) - Sina Pahlevan ($7K)

cadCAD Hacks ($25K)

GRTiQ ($28K)

The Index Podcast ($22.5K)

Curation Video Guides - Ryan Burdett ($3K)

Community Building - Graphtronauts ($20K)

Community Building - Journal du Coin ($17.5K)

Community Building & Support - Stefan Muller ($6K)

Subgraph Developer & Technical Support - Jerry Zhang ($9K)
Applications were reviewed by Graph Domain Experts - a group of community members and Graph specialists from the Foundation, the Council, Edge & Node, StreamingFast, Figment and other ecosystem contributors.
All grants are paid in GRT, distributed monthly or quarterly as milestones are met. If you did not receive a grant in any of the past Waves, don't fret! Applications are always open and welcome. Learn more about the Grants Program here, as well as continuous RFPs that will be posted here. We can't wait to see our grantees succeed, and we're hopeful for what's yet to come in Wave 4!
Migration Infrastructure Support Grants ~$250K
The Graph Core Developers are continuing to focus on improving indexing performance and expanding features on the network, like indexing support for new chains. Currently the hosted service supports Ethereum and over 20 EVM-based chains. The Graph is seeking support from additional infrastructure providers as subgraphs migrate to the decentralized network, as StreamingFast's Firehose is released and while chains and new features are being added to the decentralized network.
Migration infrastructure support providers will help Indexers familiarize themselves with running Graph Node for various chains, run testnets, experiment with Firehose, conduct workshops and share learnings with the community. This effort will help accelerate migration from the hosted service to the decentralized network and eventual deprecation of the hosted service. StreamingFast and Figment are beginning to provide infrastructure support, with other Indexers in the pipeline.
The grants will cover hosted service infrastructure costs, research, and community development related to the chains and features being supported during the migration period. Once the features are fully supported on The Graph Network, the providers will deprecate their services and work with Indexers ramp up on the protocol upgrades and help dapps to migrate. These grantees will work closely with The Graph Foundation, the community and Indexersto ensure seamless indexing and querying across chains.
To stay up to date on protocol progress, take a look at the Core Dev Update in September regarding protocol enhancements that are in different stages of the governance process.
Make sure to also join the monthly Core Dev calls on the first Tuesday of each month and tune into Indexer Office Hours weekly in the Discord. More information can also be found on The Graph Forum.
Ecosystem Contributors & Foundation ~$500K
The Foundation has allocated funding to operations and Ecosystem Contributors to support the community, protocol strategy, grant processes, educational initiatives and more. We collaborate with many Ecosystem Contributors including Community Managers and Graph Domain Experts who work around the world to help empower and educate individuals to contribute to The Graph.
To further support and expand our community, we have brought on six new contributors to help make The Graph more accessible and global. The contributors will facilitate on the ground at workshops, AMAs, and will help globalize The Graph community. The Graph is committed to building a community that continues to support our creators and builders.
The Foundation seeks to empower the best builders in the Graph community, aiding ongoing work to improve the protocol and grow the ecosystem. We're excited to welcome George Adams (Finance & Operations Manager), Nick Hansen (Ecosystem Manager - Community), Chris Wessels (Indexer Relations) and Jerry Okolo (Subgraph Relations & Technical Support) to the team! If you haven't noticed, we've had a handful of scenarios where Grantees have turned into full-time ecosystem contributors to The Graph Foundation!
We're still hiring and expanding operations! Check out our open positions if you're interested in working closely with The Graph Foundation and technical product teams.
What's Next
If you missed it, in Wave 3 we also launched The Graph RFPs portal for contributors to receive a grant for work that's been sought by other community-members. The portal is constantly updated with new proposals! We are continuing to hear feedback for tooling recommendations, useful dapps and gaps in subgraphs across the decentralized web. Check out the call to action here via The Graph Forum to share your ideas and stay up to date with highlights by following @GraphGrants on Twitter.
Wave 3 just ended and we're already ramping up for Wave 4! We'll continue to prioritize the categories mentioned above, however we'd also like to see more contributions around:
Multiblockchain expansion support, tooling & educational materials

Curation tooling & educational materials

Subgraph development

Subgraph features & tooling

New web3 dapps using subgraphs

The Graph Network Reputation

Protocol development support

L1 blockchain node optimizations

Educational content and curriculum development

Memes
While the grants process currently includes many Domain Experts, the Foundation is also exploring ways to enable more direct community participation in funding decision making. Look out for more news on how the community can get involved!
In the interim between applying for your next grant, there are many additional ways to get involved with The Graph Network. You can become a Delegator, Indexer, Curator, build subgraphs, vote on upcoming governance proposals.The options are diverse. If there are any projects you admire in the web3 space that are not using subgraphs, we encourage you to let them know to use subgraphs.
Don't forget! Anyone is eligible to apply for a grant with any idea around the Community, Dapps, Subgraphs, Tooling or Protocol improvements here, or take on a call from the ecosystem by looking through the range of our RFPs here.
About The Graph
The Graph is the indexing and query layer of the decentralized web (Web3). Developers build and publish open APIs, called subgraphs, that applications can query using GraphQL. The Graph currently supports indexing data from 22 different networks including Ethereum, Arbitrium, Avalanche, Celo, Fantom, Moonbeam, IPFS, and PoA with more networks coming soon. To date, over 22,000 subgraphs have been deployed on the hosted service and now subgraphs can be deployed directly on the network! Over 23,000 developers have built subgraphs for applications, such as Uniswap, Synthetix, Foundation, Zora, KnownOrigin, Gnosis, Balancer, Livepeer, DAOstack, Audius, Decentraland, and many others.
If you are a developer building an application or Web3 application, you can use subgraphs for indexing and querying data from blockchains. The Graph allows applications to efficiently and performantly present data in a UI and allows other developers to use your subgraph too! You can deploy a subgraph to the network using the newly launched Subgraph Studio or query existing subgraphs that are in the Graph Explorer. The Graph would love to welcome you to be Indexers, Curators and/or Delegators on The Graph's mainnet. Join The Graph community by introducing yourself in The Graph Discord for technical discussions, join The Graph's Telegram chat, or follow The Graph on Twitter! The Graph's developers and members of the community are always eager to chat with you, and The Graph ecosystem has a growing community of developers who support each other.
The Graph Foundation oversees The Graph Network. The Graph Foundation is overseen by the Technical Council. Edge & Node, StreamingFast and Figment are three of the many organizations within The Graph ecosystem.
Category

Author

The Graph Foundation

Published

October 14, 2021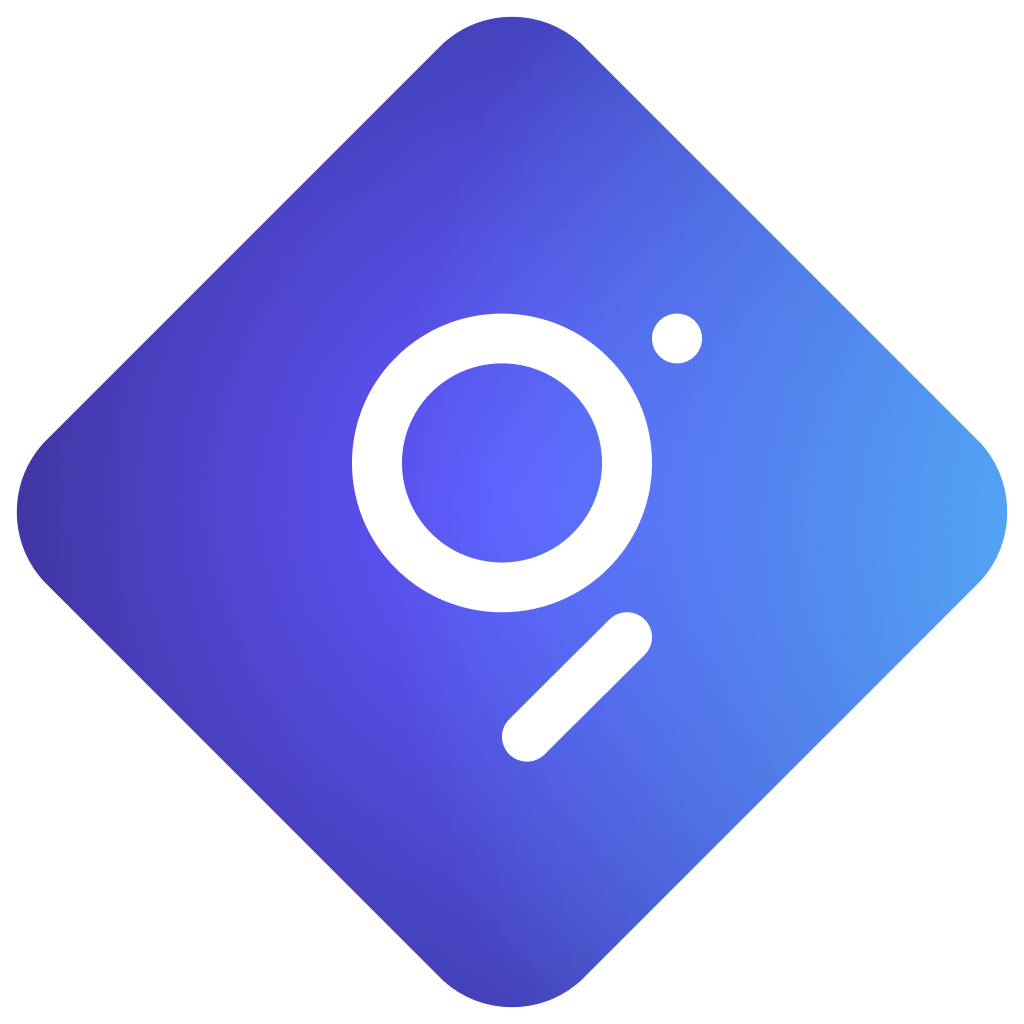 The Graph Foundation