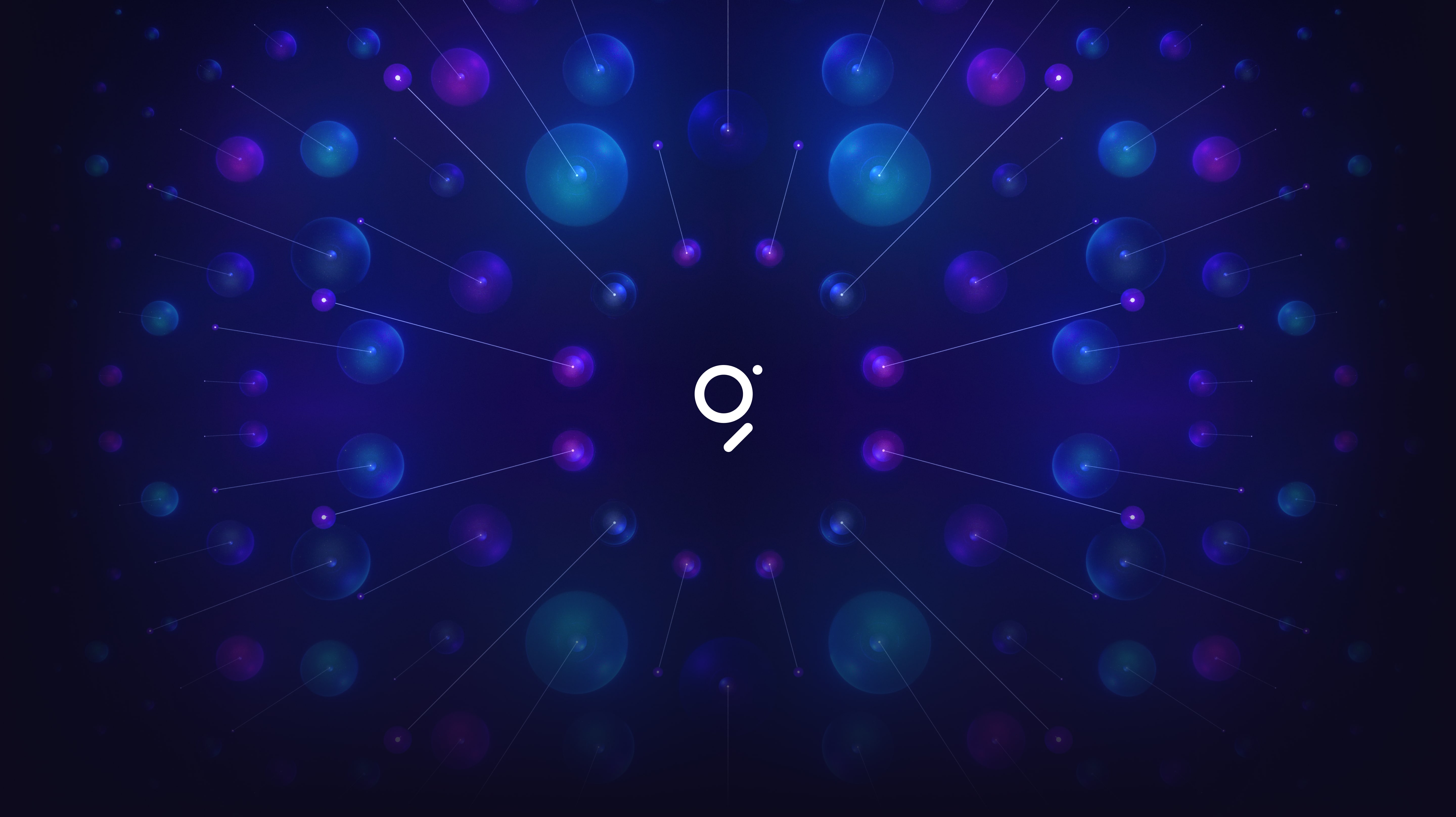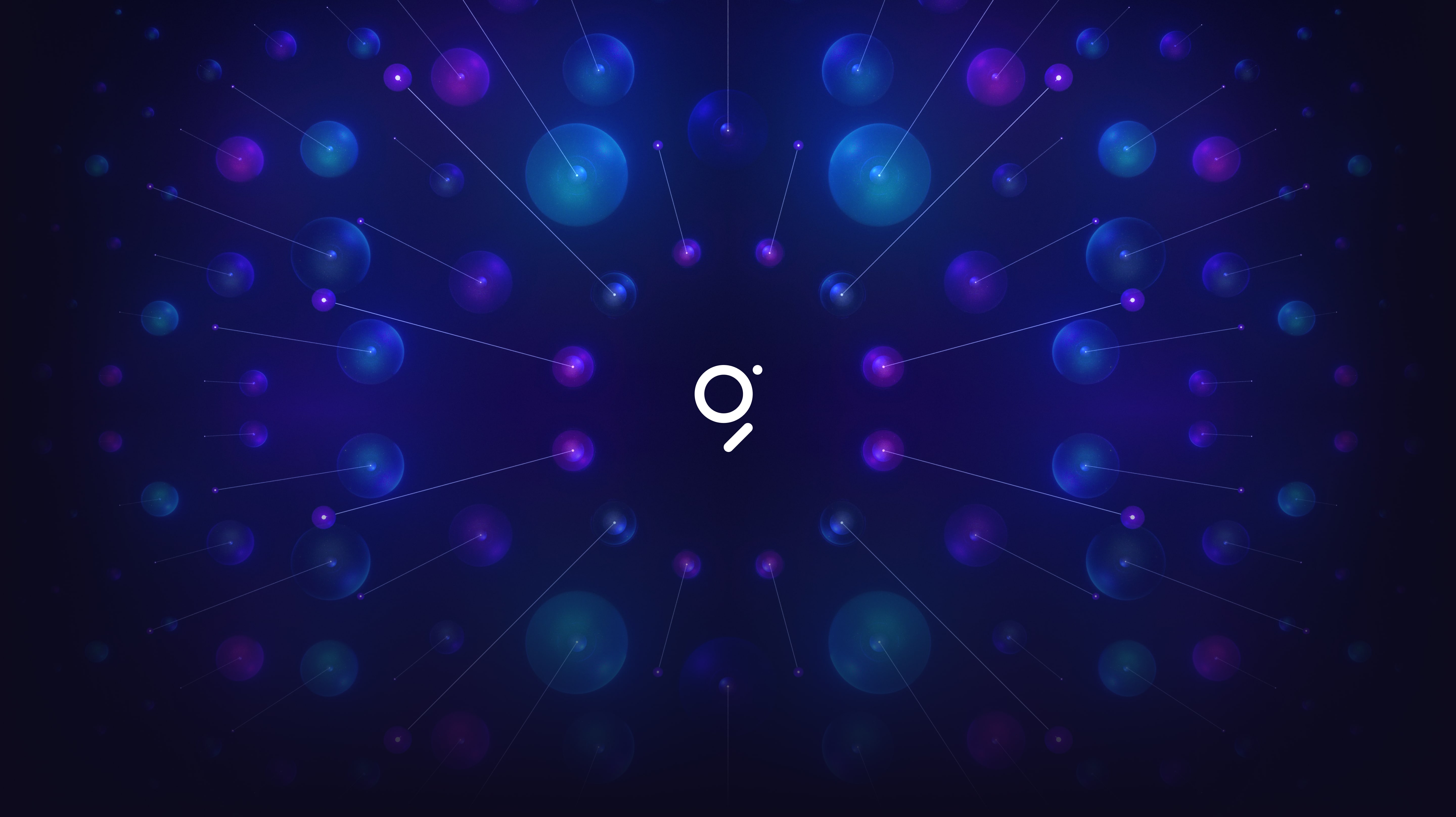 23 Ways to Participate in The Graph Ecosystem
Whether you are new to web3, or a seasoned participant of the decentralized internet, The Graph is among the most collaborative, supportive and welcoming ecosystems you can participate in. The Graph community, and its various subcommunities, makes it easy to contribute to the decentralized data revolution.
With The Graph community, you can find ways to apply your skills and passions to the internet of the future—or, learn and discover new abilities. No matter your technical skill level, there's a way for everyone to contribute to The Graph, while building a better internet for all. You can get involved in a number of ways including network participation, protocol development, web3 evangelism, event organizing, and much more.
This blog serves as a hub for the many resources, community meetings, and opportunities for you to dive into The Graph ecosystem. Check out all 23 ways to participate!
Educate yourself on The Graph
The Graph has a number of educational resources to enable community members to not only understand the protocol, but to participate and contribute as well. These resources include easy-to-follow podcasts, articles and courses where you can learn at your own pace, and videos for visual learning.
1. GRTiQ Podcast
The Graph ecosystem has countless programmers, contributors, and builders working to decentralize data. The GRTiQ Podcast interviews these builders and shares their stories, shedding light on how they envision the future of the decentralized internet.
2. Coinbase Earn
Coinbase is a popular cryptocurrency exchange platform. Coinbase makes it easy to learn about The Graph with a short, but informative, text-and-visual course. By watching a few videos, and taking a quiz, you can earn GRT through the Coinbase Earn program. In order to earn GRT through the program, you will need an eligible Coinbase account.
3. The Graph Academy
The Graph Academy is a free, open-source and community-driven knowledge base on The Graph, which hosts extensive documentation on the protocol along with in-depth guides on how to participate in the network. The Graph Academy is home to many easy-to-follow video tutorials and is updated with contributions from The Graph community.
4. The Graph Codex
The Graph Codex is another community-driven knowledge base. The codex has a strong emphasis on including external links to a variety of resources across the ecosystem. Explore The Graph Codex!
5. The Graph YouTube Channel
The Graph's YouTube channel hosts a variety of content from technical tutorials, community events, and ecosystem updates. Subscribe and stay up-to-date on the latest happenings and educational resources in The Graph ecosystem!
6. The Index
The Index is a podcast sponsored by The Graph Foundation that features interviews with web3 founders, technologists, investors, and open-source developers building the next wave of the internet. It's an excellent resource for learning both more about The Graph and general themes surfacing in web3.
7. Documentation
The Graph Docs provides technical instructions on how to participate in the network. You can learn how to build and deploy a subgraph, query a subgraph, become an Indexer, curate subgraphs, delegate GRT to Indexers, and so much more!
Learn more by reading The Graph Docs.
Join a Graph community
The Graph ecosystem is powered by a diverse set of communities around the world, with a wide variety of digital hubs – you're sure to make friends and meet like-minded individuals across the globe in the communities supporting The Graph.
8. Graph Advocates
Love to learn through immersion? The Graph Advocates program is a community-led and community-driven portal into web3 for people all across the world. Graph Advocates create educational content about The Graph, collaborate and network with other members, attend hackathons and local events, and more.
Advocates can also partake in governance & community grants disbursement through the Graph AdvocatesDAO.
Become a Graph Advocate and discover a collaborative and supportive community championing web3 with The Graph.
9. Graphrica
Graphrica is a community empowering web3 developers to learn subgraph development from experts in Africa, while sharing questions, ideas and opportunities in a collaborative and inclusive community for the whole continent and the world.
10. Official Telegram Channel
The Graph's official Telegram group is an excellent channel where community members can connect, collaborate and learn from one another.
Learn how you can get involved with one of The Graph's biggest communities on Telegram.
11. Discord Server
The Graph's Discord is a hub for everyone in the ecosystem. In The Graph's Discord, you'll find specific channels for each and every role including Delegators, Subgraph Developers, Indexers and Curators—making it easy to collaborate across diverse themes or participation methods in The Graph Network.
Building something brand new for web3 on The Graph? Share your idea in The Graph Discord, where you can discover and build teams to build subgraph-powered dapps with!
Join the Discord Server.
12. The Graph Forum
Want to see and participate in discussions that shape the evolution of The Graph Network? The Graph Forum is home to several key conversations about the future of the protocol. GIPs (Graph Improvement Proposals) are discussed primarily in the forum. All members of the community are invited to share their thoughts on changes in the protocol, participating alongside members of the core dev teams and The Graph Foundation.
Anyone can make an account and join the conversation in The Graph Forum!
Plug into Graph community events
There are a variety of regular community events you can attend to learn more about both The Graph and web3 at large. These events range from local in-person hackathons and events organized by Graph Advocates to online events, like Indexer Office Hours, which are geared toward learning how to run an indexing node. Choose the ones that cater most to your interests—or partake in them all!
13. The Graph Participant Update
The Graph is a vast protocol with many moving parts and contributors—so it's helpful to have succinct summaries of ecosystem updates. That's the purpose of The Graph Participant Update! It's an easy-to-consume quarterly "State of the Protocol" that outlines achievements and milestones completed in The Graph ecosystem, along with looking at the road ahead.
During this update, leading Graph ecosystem experts and contributors provide an overview of protocol developments, network adoption, and answer questions from the community.
Read more about The Graph Q3 participant update. All updates are available on The Graph's YouTube channel.
14. Core Dev Meetings
Core developers working in The Graph ecosystem hold monthly meetings to keep the community up to date on development progress and milestones achieved on The Graph's R&D Roadmap. These meetings offer a great balance between technical and product updates.
Each core dev call is open to the public and everyone is encouraged to attend. You can easily add calls to your calendar.
All calls are also recorded and posted to The Graph's YouTube channel.
15. Community Talk
Graph Advocates run a monthly meeting called Community Talk on the third Tuesday of each month. Each event is hosted in The Graph Discord Server. This event is tailored for a non-technical audience looking to learn more about The Graph and meet contributors who are working on improving The Graph.
Keep track of each Community Talk on the ecosystem calendar and start tuning in to learn how The Graph is constantly evolving!
16. Discord Workshops
Members of The Graph community regularly host workshops walking through key web3 tools and tech needed to build decentralized applications. Previous workshops have included topics on Rust, Substreams, Launchpad, and more.
These workshops are perfect for a seasoned pro who wants to network with other experts, or for newbies looking for help to get started.
Learn about upcoming workshops via The Graph's Discord.
17. Attend Hackathons & Events
The Graph ecosystem regularly contributes to hackathons and events around the world. The Graph Foundation also frequently sponsors bounties at hackathons.
Graph Advocates often organize these events to foster collaboration and community in web3. Graph Advocates have also supported many exciting live events, including the grand opening of The House of Web3 and Graph Day 2022.
Learn how you can get involved with live events.
Become a network participant
The Graph's decentralized network is powered by individual network participants. Each network role has a dedicated community for supporting members who work to power The Graph.
Learn about each network role, and then discover the communities associated with those roles!
18. Graphtronauts
The Graphtronauts are a community to inspire and enable Delegators. They educate Delegators on the delegation process, portfolio management, and Indexer selection.
Graphtronauts release a weekly news bulletin, providing Delegators with helpful information for building a long-term understanding of web3 and The Graph.
Learn more about the Graphtronauts or learn how to become a Delegator.
19. Curation Station
The Curation Station community offers Curators crucial curation insights, suggesting criteria by which to select subgraphs to signal on, so that Indexers know which subgraphs to index.
The Curation Station is a Telegram community that helps Curators collaborate.
Join the Curation Station or learn how to become a Curator.
20. Subgraph DAO
Subgraphs comprise web3's data layer. They're decentralized and open source APIs—so anyone can use them!
Want to contribute to building subgraphs? Join SubgraphDAO, create subgraphs, and apply for subgraph bounties & migration grants.
Already a subgraph developer? Learn more about SubgraphDAO! Want to start building subgraphs? Learn how to become a subgraph developer.
21. Migration Infrastructure Program
The Migration Infrastructure Providers program bootstraps Indexers & aspiring Indexers to add support for new chains on the decentralized network.
Learn more about MIPs & how you can contribute to the multi-chain future! Ready to index multiple chains? Apply to the MIPs program.
22. Indexer Office Hours
Indexers and those interested in indexing are encouraged to attend Indexer Office Hours (IOH). There is a meeting every Tuesday at 17:00-18:00 UTC. Any and all questions are welcome.
The meeting takes place on The Graph Discord in the Stage video channel.
It's an informal drop-in event for anyone to get advice on indexing. It's also an opportunity to get answers to specific questions you may have related to indexing.
All Indexer Office Hours are recorded, and you can view all the past calls on YouTube. Want to contribute to indexing the world's data alongside IOH participants? Learn how to become an Indexer!
23. Start a career on a core dev team
There are six core development teams working to improve and expand The Graph to power decentralized data around the world. Contribute to making the world's data easily accessible by finding a role with one of these teams!
Edge & Node
The original team that launched The Graph founded Edge & Node to continue improving the protocol.
Edge & Node is dedicated to improving all aspects of The Graph, from protocol design to building new robust features. Edge & Node is on a mission to solve the world's biggest challenges with web3.
StreamingFast
StreamingFast is a core developer focusing on building scalable, multichain infrastructure. Members from StreamingFast are working on Firehose and substreams to make indexing speeds magnitudes faster.
Semiotic Labs
Semiotic Labs is a group of AI and cryptography experts contributing to the economic design of The Graph Network through reinforcement learning and other innovative tools.
Members from Semiotic Labs are working on Snark Force, protocol economics, protocol and network operations, and improving the Indexer Experience.
The Guild
The Guild is a group of open source developers seasoned in all things GraphQL. The Guild contributes subgraph tooling and GraphQL API improvements.
Messari
Messari is a team of data experts building tools that make blockchain trends and insights more transparent.
Messari is a core subgraph developer, standardizing subgraph development while building subgraphs as public goods.
GraphOps
GraphOps is a blockchain data infrastructure company building new features on The Graph. The team is working on protocol & network operations and improving Indexer experience.
The Graph ecosystem grows with you
The Graph has a wide range of opportunities for community members to get involved. From proposing protocol changes on the forum, to onboarding web3's next billion users as a Graph Advocate, the opportunity to grow is here for anyone, at any skill level.
The Graph website is currently being redesigned to foster more opportunity for community participation—stay tuned!
About The Graph
The Graph is the indexing and query layer of web3. Developers build and publish open APIs, called subgraphs, that applications can query using GraphQL. The Graph currently supports indexing data from over 39 different networks including Ethereum, NEAR, Arbitrum, Optimism, Polygon, Avalanche, Celo, Fantom, Moonbeam, IPFS, Cosmos Hub and PoA with more networks coming soon. To date, 74,000+ subgraphs have been deployed on the hosted service. Tens of thousands of developers use The Graph for applications such as Uniswap, Synthetix, KnownOrigin, Art Blocks, Gnosis, Balancer, Livepeer, DAOstack, Audius, Decentraland, and many others.
The Graph Network's self service experience for developers launched in July 2021; since then over 500 subgraphs have migrated to the Network, with 180+ Indexers serving subgraph queries, 9,300+ Delegators, and 2,400+ Curators to date. More than 4 million GRT has been signaled to date with an average of 15K GRT per subgraph.
If you are a developer building an application or web3 application, you can use subgraphs for indexing and querying data from blockchains. The Graph allows applications to efficiently and performantly present data in a UI and allows other developers to use your subgraph too! You can deploy a subgraph to the network using the newly launched Subgraph Studio or query existing subgraphs that are in the Graph Explorer. The Graph would love to welcome you to be Indexers, Curators and/or Delegators on The Graph's mainnet. Join The Graph community by introducing yourself in The Graph Discord for technical discussions, join The Graph's Telegram chat, and follow The Graph on Twitter, LinkedIn, Instagram, Facebook, Reddit, and Medium! The Graph's developers and members of the community are always eager to chat with you, and The Graph ecosystem has a growing community of developers who support each other.
The Graph Foundation oversees The Graph Network. The Graph Foundation is overseen by the Technical Council. Edge & Node, StreamingFast, Semiotic Labs, The Guild, Messari and GraphOps are six of the many organizations within The Graph ecosystem.
Category

Author

The Graph Foundation

Published

December 7, 2022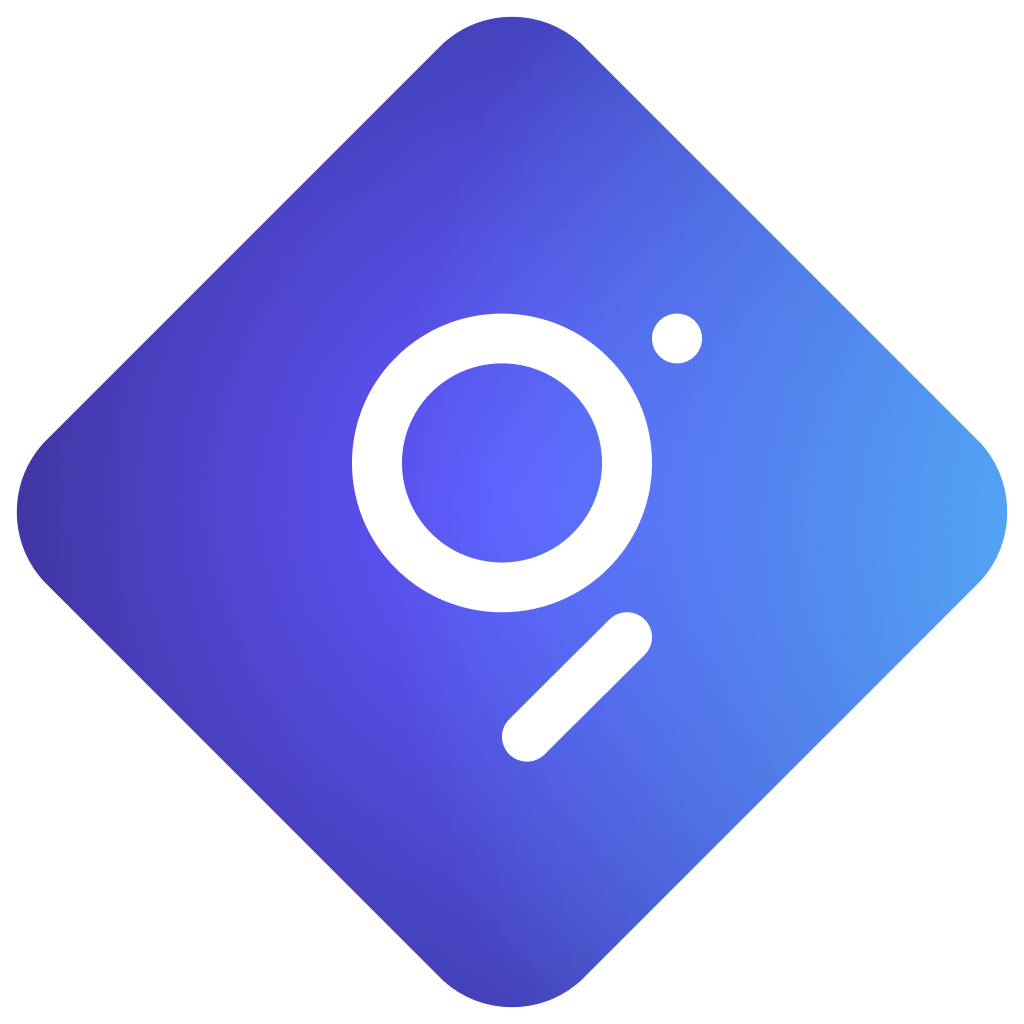 The Graph Foundation